Shor‑Pet Joins the Shor‑Line Family
Every family needs a durable team player who works hard and efficiently to get the job done. That's the spirit of the Shor-Pet product line. It has the durability you love about Shor-Line as well as a stylish design to fit your facility.
We are opening our Shor-Pet line with a Shor-Pet Grooming Table and a Shor-Pet All-Purpose Table. The Shor-Pet Grooming Table provides dependable grooming for years with an easily adjustable lift. The Shor-Pet All-Purpose Table offers a multi-purpose area for a variety of tasks from blow drying to applying bows and other finishing touches.
Explore the Shor-Pet products. We think you will find our newest family members will be welcome in your salon.
The Shor-Pet Grooming Table is a Durable Dynamo
This wild child spurs your inner creativity. It has fewer features, but it doesn't hold back in serving your grooming muse.

We still include the essential tools and styling to let you shine. The Shor-Pet Grooming Table has a hydraulic jack that smoothly lifts the pet. The sleek design and powder-coated finish makes you feel proud as you groom.

The surface has a light texture to make paws feel stable but not enough to scuff you up. You hips will thank you for the rounded corners with edging.

The Shor-Pet Grooming Table is available in White. You also can add an optional Shor-Pet Grooming Arm to complete the table.

Read About It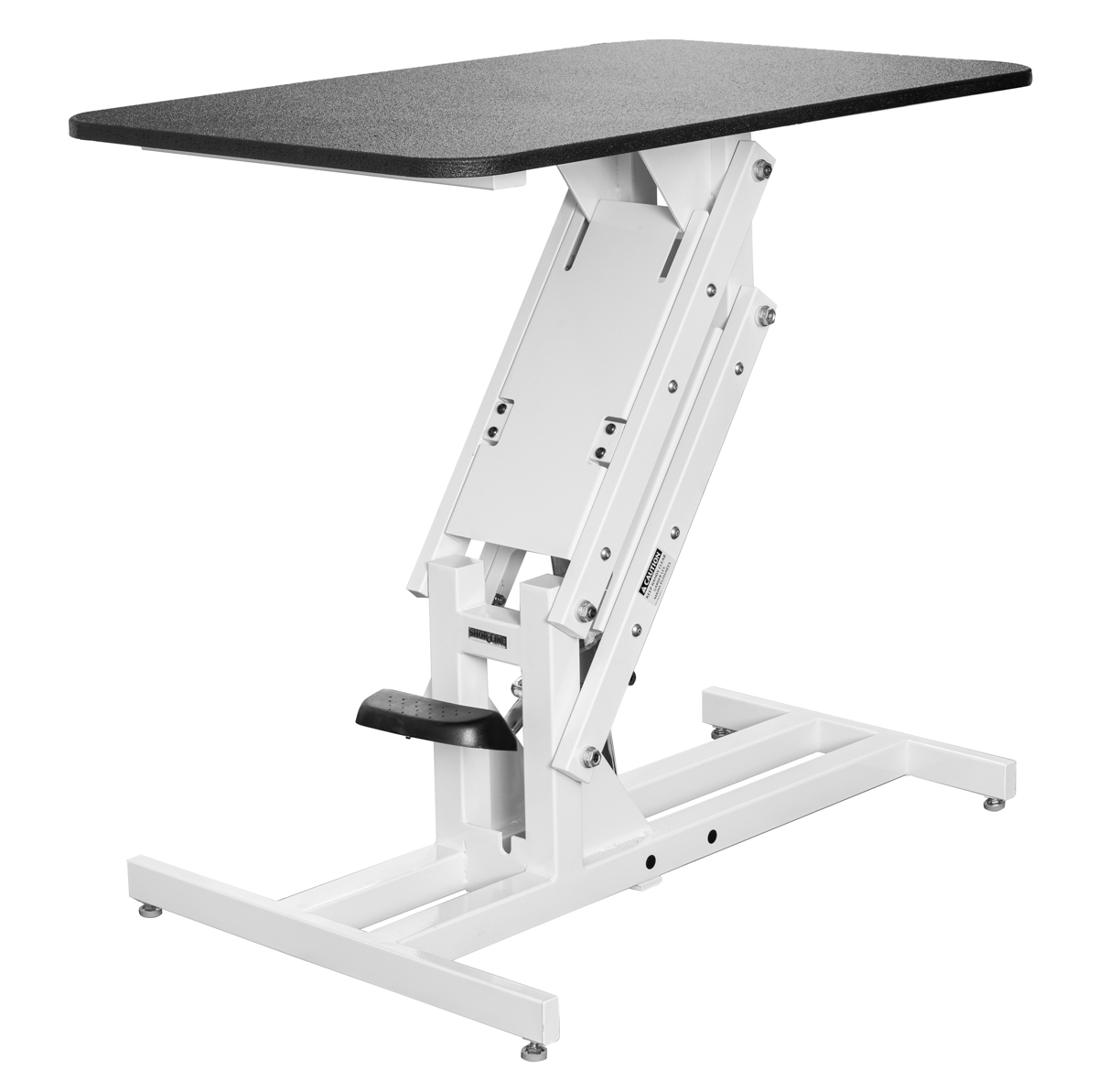 The Shor-Pet All-Purpose Table will become Your New Go-To Table
This sturdy, all-purpose table marries style and durability. It can be a drying table to do an initial towel dry followed by a blow dry or a great place to primp the dog before it goes home.

Shor-Line quality is built into this product. The proprietary, textured polyurethane coating on the top prevents paws from slipping but doesn't rough up your arms. The adjustable legs give you a sound and steady work area even on stone or tile floors.

It is large enough to hold the equipment you need handy with a 42"W x 26"L tabletop. It is 34"H.

We invested in rounded corners so you don't bump your hips and sturdy, powder-coated lets for a stylish look. Whether you are handling a dog on the easy-to-clean surface or applying toenail polish, this table is the perfect work area.

Read About It