The Secret Benefits to Quiet Time…and How Lightweight Door Covers Help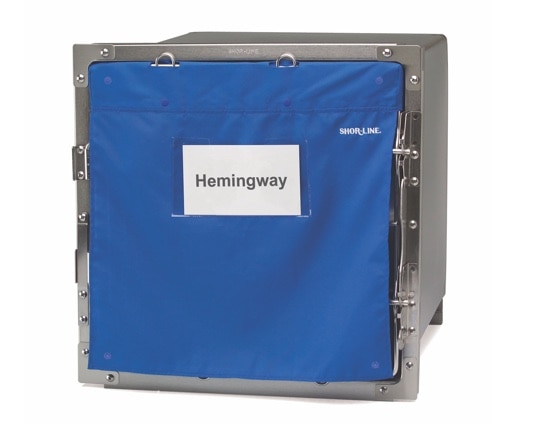 Volumes have been written about the benefits of reducing stress to pets in care. With Shor-Line's Quiet-Time Cage Door Covers, there is an inexpensive solution.
The concept follows pets' natural coping mechanism to manage stress...they want to escape and regroup. In the home, the dog may crawl under a bed or into a "safe space." Cats often choose high spots to be able to survey their surroundings.
The kennel or housing space at your facility can be that safe space. However, your facility probably has other pets. And you know for sensitive pets who are hurting, the presence of "strange" animals can be stressful.
This is where the Quiet-Time Cage Cover comes in. It slides easily over Shor-Line standard cages. It covers the full cage height but you can fold it up half way, and it snaps into place. There is a clear pouch for paperwork or ID cards.
Lots of housing areas use kennel towels draped over the cage to help post-surgery pets. The cage cover provides the same soothing, dark space but it is much easier to clean. The color-fast blue nylon is lightweight and machine washable. The drying time is a fraction of what towels need, so you save energy as well.