Will Pet Businesses See a Roaring 2020?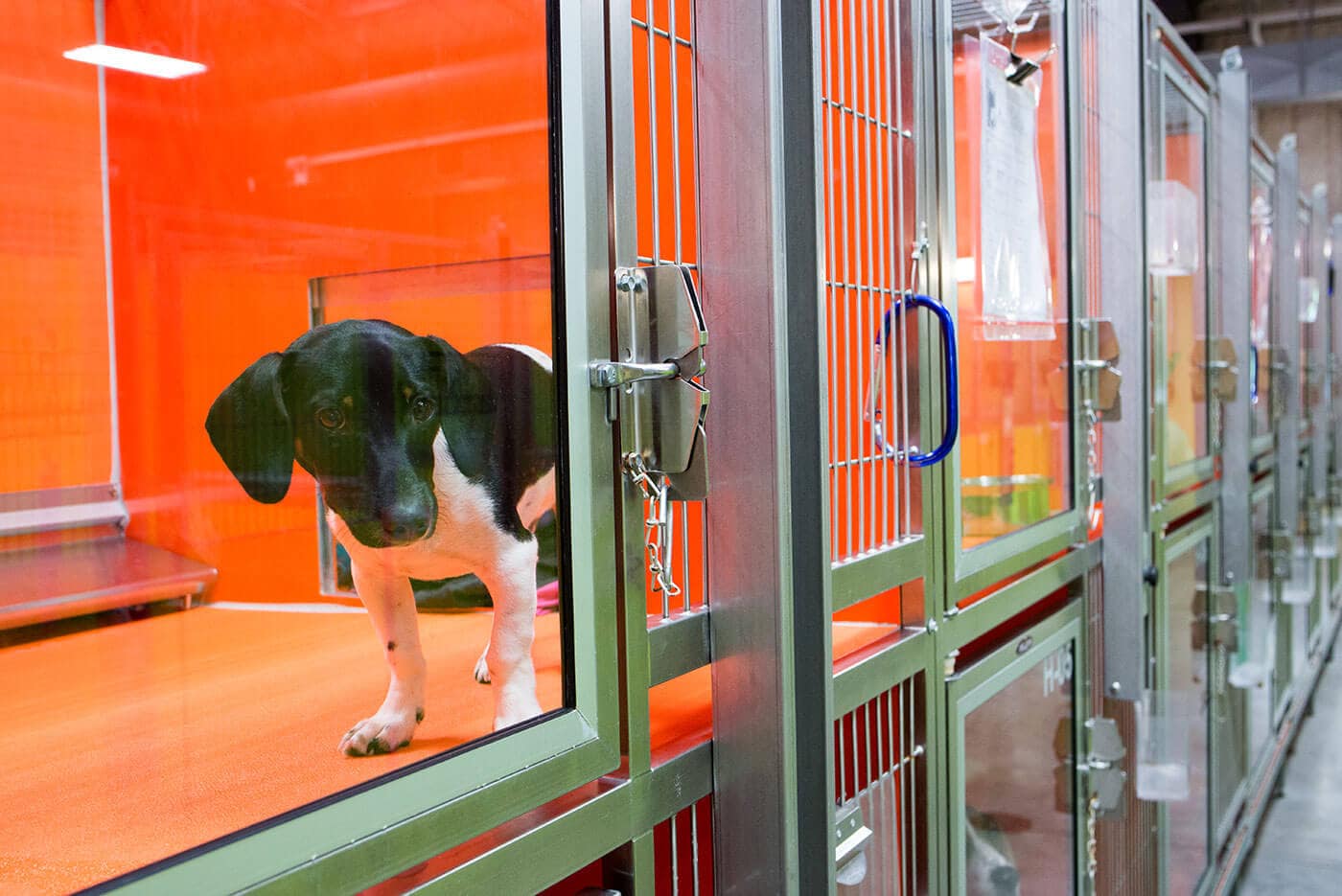 It is crystal ball time at the turn of a new decade. The economic expansion that has ruled this last decade is still holding onto some steam. And the question for pet and veterinary businesses is "Will the Pet Boom Continue?"
The good news is that Bloomberg Economics is projecting a 2% growth in the overall US economy in 2020, believing that a recession is not coming next year. That, coupled with the rise in real income and a 50-year low in unemployment plays into the micro trend of the pet economy.
The US Chamber of Commerce outlined the great promise of the pet economy in an article at the beginning of 2019. It showed that 79% of millennial homebuyers would pass up an otherwise perfect home if it did not meet their pets needs. Millennials are now the largest pet-owning demographic, and they are showing serious love to their "favorite children."
What this means to veterinarians, groomers, pet boarding facilities and shelters is that pet owners or parents want to not only take care of their pets but also shower them with everything from vet visits to treats to training to pampered stays.
What Will You Build This Year?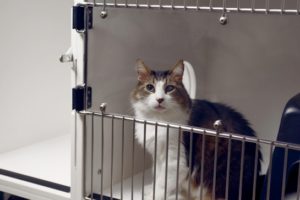 With still historically low interest rates available, investing in expanding your business to meet your customer needs might be in the cards. Shor-Line is responding to the way pet owners want to see their pets treated with new kennels, cat condo, play area and other amenities you can incorporate into your facility.
Feline Comfort Suites. This revolutionary new PVC material feels silky smooth but yet provides a strong housing unit that is impervious to moisture. The new door designs are architecturally beautiful but also built for cats to see out and you to see in. The extra-large litter area reduces stress when the cat defecates. The result is modern feline housing not only built to last but also lower feline stress.
Medical Boarding. Today's pet parents still love traveling. While there is a tremendous growth in boarding and daycare facilities, many of those facilities cater toward active pets. Through great veterinary care, many beloved pets are living longer and with chronic diseases. This is where "medical" boarding comes in. Veterinary facilities can provide many of the same services as a boarding facility but with the added benefit of medical oversight. It is becoming popular for veterinary facilities to carve out a niche in the market that helps their patients enjoy their time away from their families while giving the families peace of mind.
Shor-Line provides "double" kennels that give extra space for housing bonded pairs or extra space for special guests. Some facilities combine larger kennels with cage housing that pairs up with extra walks with staff and special playtime. Extra reports to pet parents keep everyone feeling good.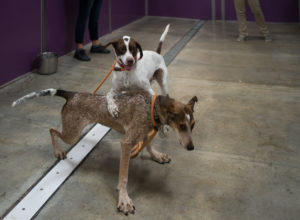 Special Play Yards. The boarding and daycare market provides wonderful play areas for pets to exercise and expend energy. Millennial pet owners are widely adopting this as part of their pet parenting along with older pet-owning generations. The challenge is when the pet is not a "dog-park friendly" pet. With shelters adopting out previously "unadaptable" pets, there is now a need for exercise areas for these pets as well.
Shor-Line makes custom play yards made from our T-Kennel panels. They mount in the floor and can include different gates for access in different areas. They are sound-dampening, helping to reduce stress during playtime. The play yards can vary in size depending on your needs. Some facilities build them into a training or multi-purpose area.
Grooming Areas. Busy pet parents are wanting grooming services now more than ever. Consider partnerships between vets and groomers to help with bathing and maintenance grooming. Nail trims, sanitary trims and baths are regular services all dogs benefit from. When veterinarians and groomers work together, they both benefit. Remember, customer trust and convenience are the keys. For veterinarians, adding a good grooming table, grooming tub and heat-free dryer makes it easy for groomers to come into your facility for regular grooming times.
Start Planning with a Free consultation
Pet business growth is projected to remain strong because millennial owners are even more more loyal to their pets than baby boomers. And aging baby boomers have shown a strong commitment to maintaining pet ownership well into their retirement years. There are still 70 million baby boomers out there, and half of all spending comes from them.
It makes sense to take advantage of the pet economy and invest during this dip in interest rates. Both millennial and baby boomers value loyalty, so your investment in their pet's comfort and well-being is good for the pets and good for your business.
Start with a FREE consultation. Shor-Line's helpful team is here to listen to your dreams and ideas and suggest products and layouts that will work for you. Start your no-pressure conversation early so your sales consultant can share different ideas and pictures. Just fill out the consultation form, and let them know in the information box what you want and need. If you have sketches of your dream room or facility, include them...even if it is on a bar napkin.
Greet the Roaring 20s with gusto
Just look around you and see how your pet business has grown with the movement of pets from the backyard to the front room. Everywhere you go, pets are living their best lives. You can be part of improving pet health and well-being.

Let our Galleries Inspire You